Take one treasure school learning
Inspiring Children through museum collections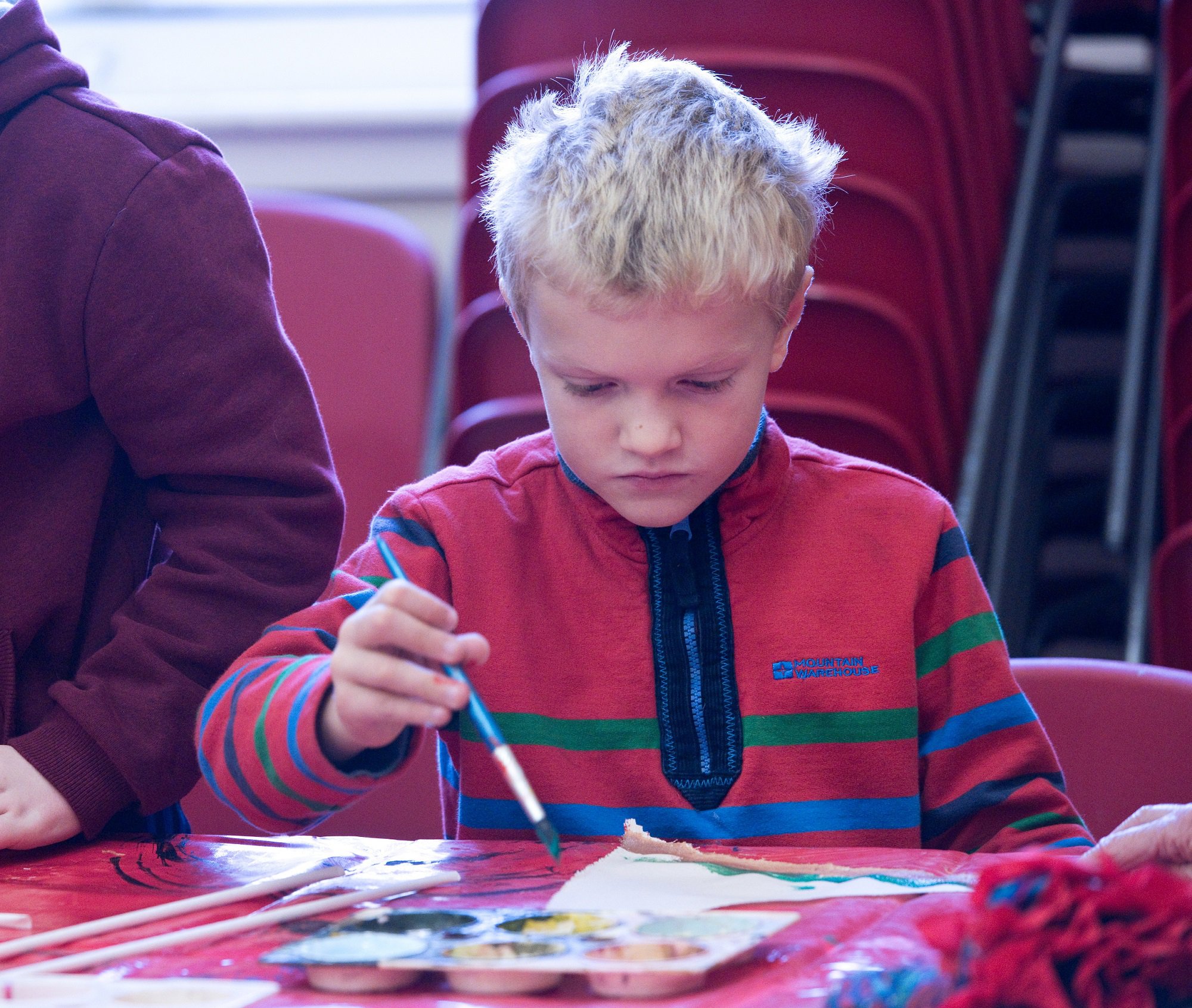 What is the Take One Treasure Virtual School Learning Offer?
A bespoke class or whole school project that explores cross-curricular themes and subjects through a work of art and supporting object in our collection.
Creative and enquiry based activities.
Opportunity to have a museum exhibition.
Supports Take One Picture @ National Gallery.
Arts award option.
If you would like to discuss options and pricing for your school please get in touch at stlearning@twmuseums.org.uk.
Our work with schools
School event at South Shields Museum 2019
Each year the Take One Picture initiative focuses on one painting from London's National Gallery collection to inspire cross-curricular work in primary classrooms. South Shields Museum & Art Gallery played a major role in helping the school engage with the 2019 selected painting Men on the Docks, by George Bellows through delivering a school assembly and developing and delivering bespoke museum workshops. The children engaged with South Shields Museum's painting The Wreck off the South Pier and other objects in the collections through visual literacy, movement and poetry writing. The result of this and other local visits has helped form the works in this exhibition and provides a fantastic example of cross curricular engagement with a local school utilizing the museum's collections to link with other major historical works of art.
In addition, the staff and a team of children will take ownership of the curation and hanging of this exhibition.
A few photos from their project notebooks: