Sheila's Mini Mewseum Show
A taster for the upcoming 80-year retrospective of the award-winning Sheila Graber from South Tyneside (and her cat).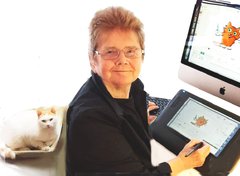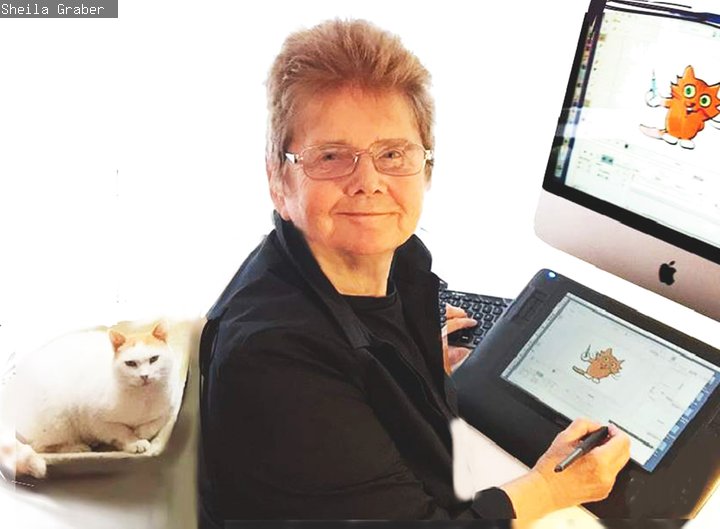 Free entry, donations welcome.

For the most up to date visitor information, please go to our planning your visit web page.
*The dates of this exhibition may be subject to change, given the current COVID-19 situation.

This family friendly mini-exhibition offers a window into Sheila's world and a taster of the larger retrospective to come - her art and animation, her passion and her humour, and last but certainly not least, her faithful cartoon cat companion, Quizicat.

For a flavour of Sheila's upcoming exhibition see her website.
The exhibition will display original artworks available to purchase in support of South Shields Museum & Art Gallery.

---
Coming to South Shields Museum in spring 2021

Sheila from Shields, is an 80-year retrospective exhibition produced by Sheila and explores her life journey and world view of everyone as an artist. Sheila is a passionate advocate for the creativity that exists in everyone, and has developed animation and inspired students for generations.