Sheila's Mini Mewseum Show - places activity
Children's activities inspired by Sheila's Mini Mewseum Show, to be enjoyed at your own pace at home.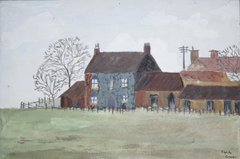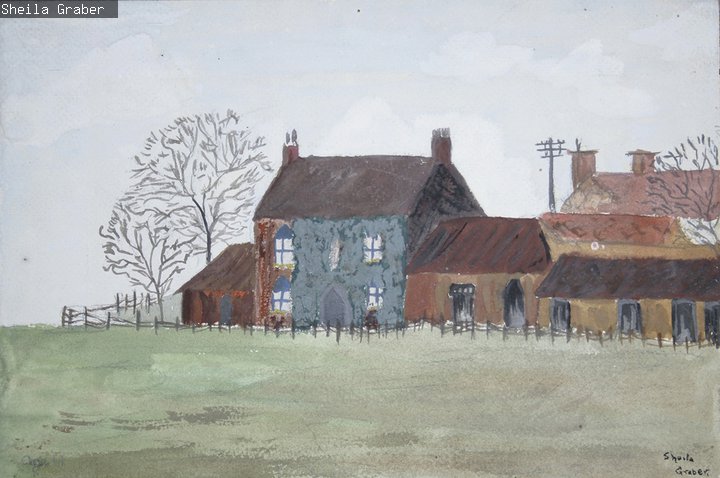 In 1951 Sheila Graber's art homework was to "paint a picture of something you pass on the way to school." Her Mam suggested Colleys Farm, which she passed as she walked from Grosvenor Road to the Girls High School.
For her school homework Sheila sat in the fend with her paints and created the watercolour picture of Colleys Farm above.
Now that so many people are putting up their holiday decorations and decorating the outside of their houses, can you take or make a picture of your favourite house or garden when it is lit up?
Make and share your creations with us. Tag us on Twitter at @S_ShieldsMuseum, or post them on our Facebook page.