About Sensory Journeys
What are Sensory Journeys?
Take part in our Sensory Journeys digital story-telling sessions, where you create the sights, sounds, smells, touch, and tastes to bring the stories to life. Or you can just sit back, relax, and listen! There are text versions for each story if you want to read along. Simple ideas are given for using materials easily found or made at home, making it easy to take part. Sensory Journeys can be enjoyed by everyone. They support the listener's understanding of his or her world by encouraging active participation in the story, enhancing engagement through enjoyment, and enriching communication and literacy skills.
These stories may be especially beneficial for those with Profound Multiple Learning Disabilities (PMLD) or Special Educational Needs Disabilities (SEND) because they are presented in an inclusive way that offers meaningful experiences through sensory engagement so that even the most profoundly disabled can take part.
Explore the Sensory Journeys website and discover fascinating objects and art from our collections that support the stories. There are lots of fun sensory and creative activities to take part in: creating your own sensory bins; learning how to make your own sound effects, just like in the movies; slow looking for health and wellbeing; creating your own sensory stories; and more.
Sensory Journey stories can be listened to whenever you like, for as long as you like, and as often as you like. You can listen to just a little and come back another time or listen to it all at once. We hope you enjoy the stories and their resources with your family, friends, carers, teachers, or on your own.
Meet the authors and artists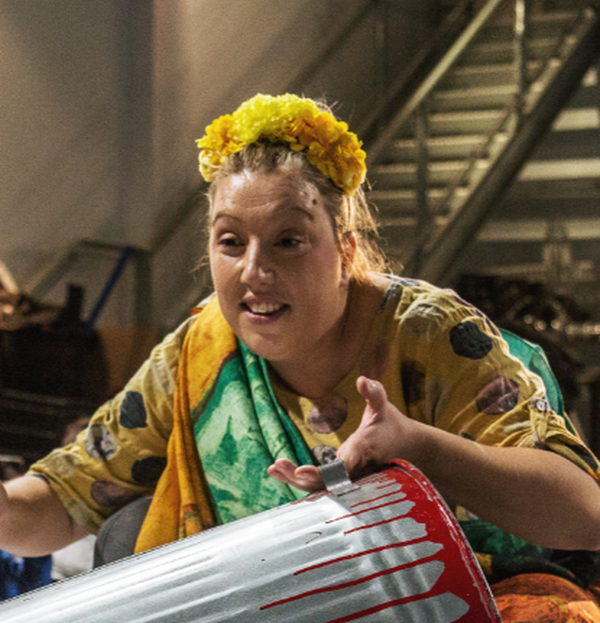 Julia Collar
Sensory Practitioner
Julia Collar is a neurodivergent sensory practitioner creating theatre, sensory stories and resources, and sensory trails and tours for children in the early years and/or people with severe or profound and multiple learning disabilities (SLD/PMLD). She is also mum to 10yr old autistic twin boys who are co-producers, test pilots, and joyful collaborators within her work. Julia focuses on emotional development, mental health, and well-being through a sensory lens. Her company is the multi-award-winning Collar & Cuffs Co, which was established in 2016. Julia's theatre work tours nationally, visiting over 6,000 children each year in both traditional and non-traditional theatre spaces.
Julia's sensory ethos is about using low or no-cost items as a way of modelling to families and practitioners alike how they can integrate sensory experiences easily and affordably to support mental health and emotional regulation while at the same time widening engagement with culture, heritage, art, and gardens for all. Her sensory trails and tours have been installed in Kew Gardens, the National Maritime Museum, MK Gallery, various theatres, and even her own village, and she has written resources for Shakespeare Birthplace Trust around sensory approaches to Shakespeare. In 2022, Julia won the Fantastic For Families Award for Audience Innovation and Impact for her solo work, and Best Family Arts Activity for her work at MK Gallery developing and delivering their sensory tour programme.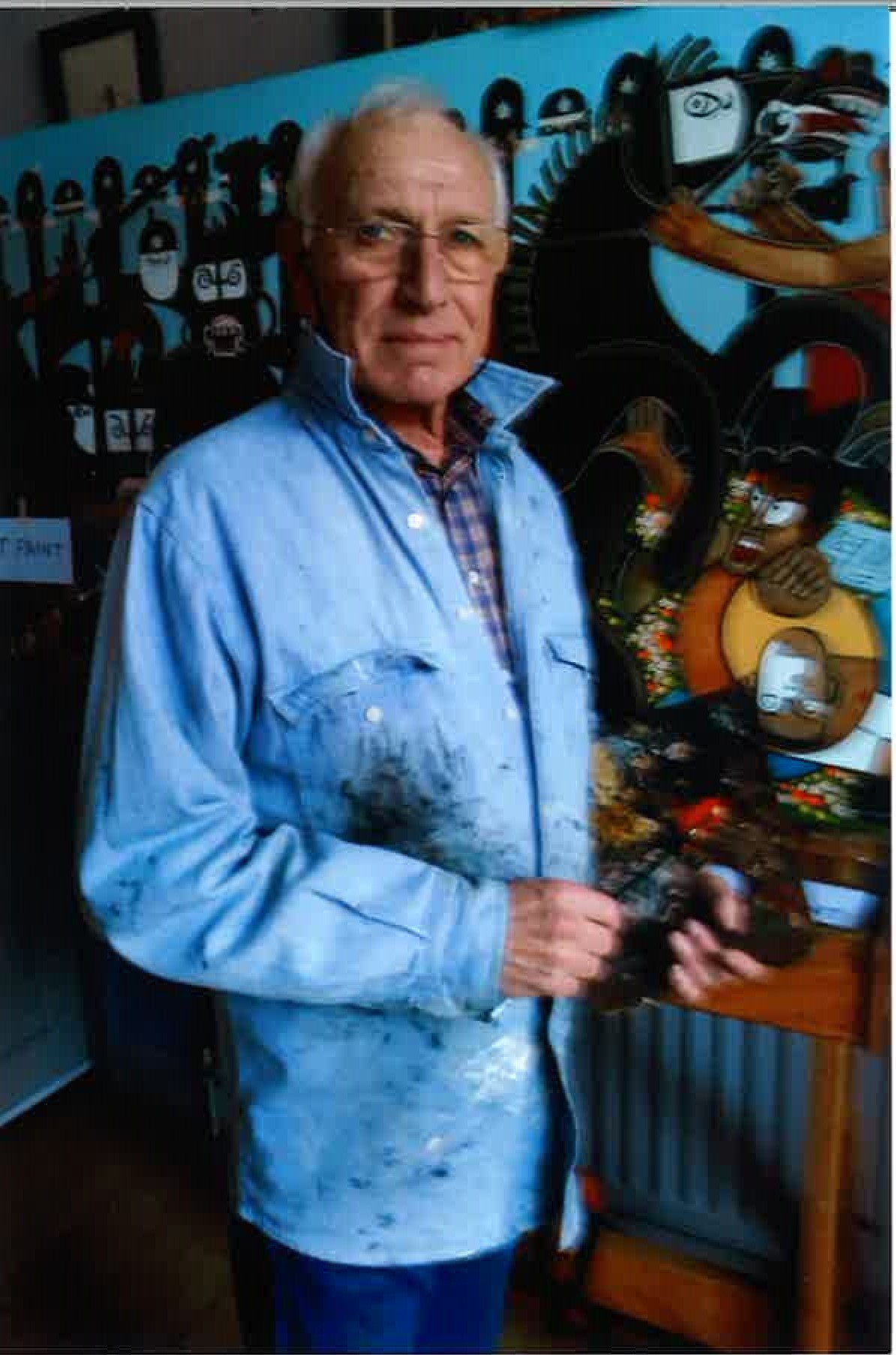 Robert (Bob) Olley
Author of Davy's First Shift
Robert Olley was born in 1940 into a South Shields mining family. Training as a sign writer, Bob completed a distance-learning course in graphic art with the ambitions of becoming a book illustrator. However, for eleven years, lack of opportunity led him to follow his father and brothers into coal mining.

A proud Geordie, much of Bob's work is based on his observations of his every day and working life, seasoned with a dash of North East humour. His graphic art and sign-writing credentials have shaped a unique style with its strong sense of sense of design and balance. Bob relies on his memories to create these narrative works, each harbouring a humorous tale: his sketch books only providing the opportunity to prefect his composition.
Never shy of moving into totally different worlds, Bob's output extends to beautifully stylised illustrations of Aesop's Fables in vivid gouache to wonderfully swirling Flamenco Dancers in muted oils. It is difficult to imagine subjects more divergent from the scatological humour of his underground miners.
His technique is equally eclectic. Most of his mining scenes are executed in oils with a technical beauty, but he used his songwriter's training to select from media as diverse as scraperboard or watercolour to gain maximum impact. Equally at ease with sculpture, Bob has created three-dimensional imagery, from desktop models to life-sized statues, with many pieces of public art to his name - two are in Bishop Auckland. A puzzled, bronze Stan Laurel stands on the pavement at Eden Theatre Corner whilst his collaborative 36-foot mural of Bishop Auckland's history can be found at the railway station.
At 81 he still paints.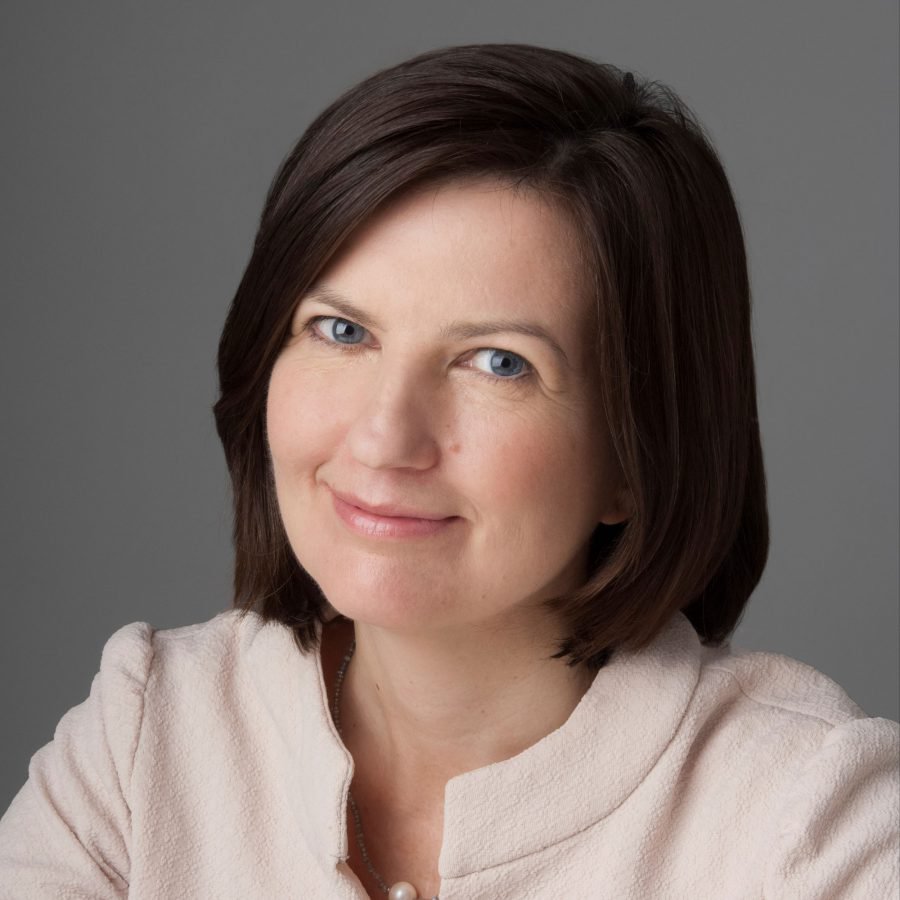 Bronwen Riley
Author of Little Bear and the Treasure Box
Bronwen Riley is a writer and editor with a special interest in the Classical world and eastern Europe, especially Romania. She also devises and leads cultural tours, often based on historic and literary journeys, in Britain and abroad, and is creative director of the Transylvanian Book Festival.
Bronwen has extensive knowledge and insight into historic sites, houses, museums and heritage organisations in England, especially in the North. She worked at English Heritage for over a decade, where she published 90+ guidebooks, journals, ghost stories, developed online content and wrote numerous articles on archaeological sites, historic houses and gardens and cultural history. Committed to the promotion of culture and research in and of the north of England, she is a trustee of the Lakeland Arts Trust and a trustee and newsletter editor of the Cumberland and Westmorland Antiquarian and Archaeological Society.
Her latest book 'Journey to Britannia' (US edition 'The Edge of the Empire', 2016) traces the route of a newly appointed governor of Britain from Rome to Hadrian's Wall at the time of the emperor Hadrian. Her 'Transylvania' was published in 2008 and she is currently working on a new book about Romania. In 2020 she was commissioned to write a new work about the North East as part of a project by New Writing North and the North East Culture Partnership.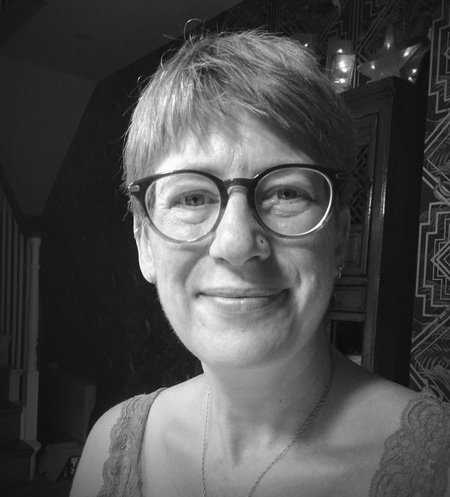 Ruth Sullivan
Foley Artist
Ruth trained at The Arts Educational School, Tring Park, before completing an Honours degree in Theatre Arts and Media in Exmouth and hotfooting it to London to embark on her acting career. Life being slightly unpredictable, she became a Foley Artist and has since worked on hundreds of films and TV dramas. Never giving up on the theatre, she formed her own dance company, Gravitas, before joining the Tower Theatre Company in 2007 to pursue her first love - acting. She has since managed to combine her two careers and has become the "go to" Foley Artist for live theatre sound.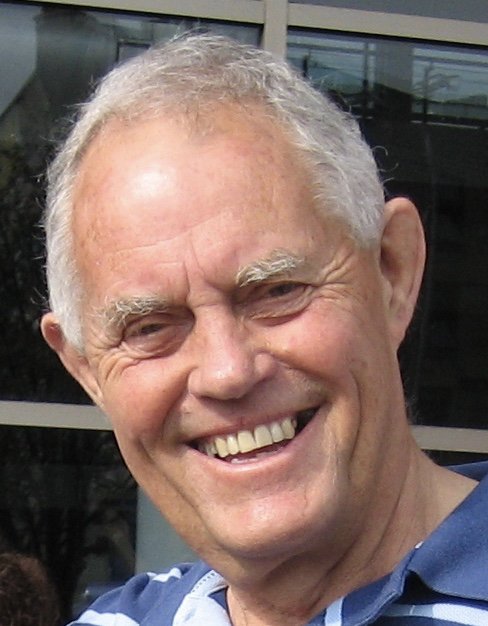 John Nicholson Author of To Catch a Smuggler
I have always loved stories. As a lad I read as many as I could find of adventurous boys and girls. I listened to Children's Hour and devoured books. Among my favourites were Swallows and Amazons, Treasure Island and John Buchan's Huntingtower. 
In my twenties my young wife and I taught science in Uganda during Amin's time, and later worked for the British Council in the divided and war-torn island of Cyprus. Adventure drew us to both places and we had plenty of it. Military roadblocks were always very interesting.
I completed my career in science education at the University of East Anglia, and then studied Creative Writing. To my surprise I really I enjoyed the freedom of writing fiction, and had a few stories published. It has been such a pleasure writing for this project, turning out a tale I might well have enjoyed when I was very young.