Access Information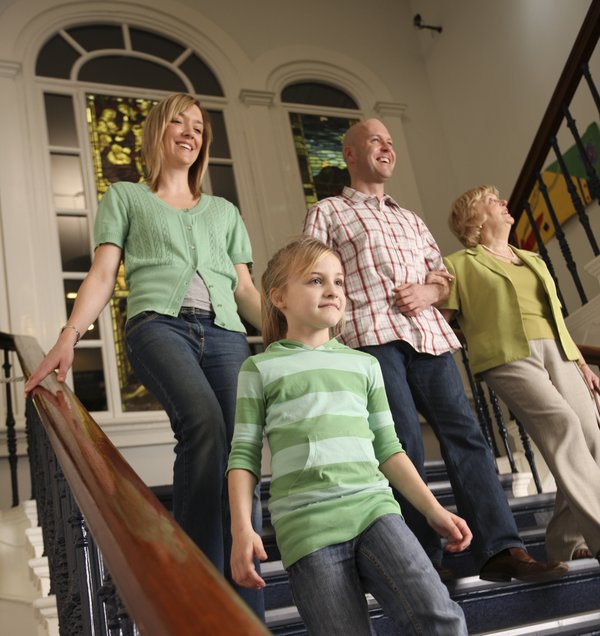 Entrance
There is level access from the pedestrian street into the museum. Two sets of automatic doors lead into the shop area and Welcome Desk. To access the museum from the shop there is a small flight of stairs or a lift. If the lift is too small or out of order there is an external ramp leading to the original front door of the museum which can be used on request. Please ask a member of staff about this.
Getting around
Lifts and stairs provide access to the ground and first floors. The lift has a voice announcer. All floors have level access and are predominately a carpet surface.
Please ask a member of staff if you would like more information regarding the layout of the museum.
Seating
Padded benches and chairs with backs and arms are situated throughout the museum.
Public telephone
The Welcome Desk telephone can be used on request for emergencies or to book taxis for disabled people. Please speak to a member of staff who can assist.
Borrowing a wheelchair
A wheelchair is available for visitor use. Please ask a member of staff at the Welcome Desk who will be able to assist.
Pre-visit information
Our pre-visit information is currently under revision. If you were seeking this information, please contact the Museum. You can call the museum on (0191) 211 5599 or email info@southshieldsmuseum.org.uk.
Assistance Dogs
We welcome assistance dogs. Please let us know if you require anything for the dog whilst in the museum.
Induction loops
Induction points are fitted in the Tales of South Tyneside and Changing Faces galleries and induction loops fitted in the exhibition gallery, meeting room and learning room. A counter loop is fitted in the shop.
Displays
Most audio points also have text versions beside them. The audio visual displays in Tales of South Tyneside and Changing Faces are subtitled with some also having BSL interpretation added.
Guided tour
The museum does not usually provide guided tours, however if you would like one please contact the museum at least three weeks before your visit.
Toilets and baby changing
There are male and female toilets on the first floor as well as accessible toilets on the ground floor to the left of the staircase and on the first floor. Both accessible toilets have baby changing facilities.
Breastfeeding
Breastfeeding is welcomed throughout the museum. Download Tyne & Wear Archives & Museums Breastfeeding Commitment document for more information.