King Coal: the life and legacy of South Tyneside's coal mining communities
A new exhibition celebrating mining in South Tyneside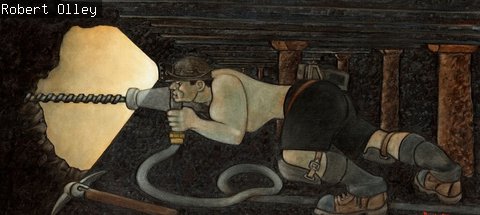 Until Saturday 29 September
In the first floor exhibition space
During museum opening hours
Please note: on Friday 10 August and Friday 14 September the exhibition will open at 11am.
This is due to private exhibition tours given by Bob Olley, £6 + booking fee. More information and to book.
Marking 50 years since the closure of Whitburn Colliery and 25 years for Westoe Colliery this exhibition celebrates the mining heritage of South Tyneside.
Featuring paintings by Bob Olley and exploring the impact on the lives of the coal communities from accidents and family life to the physical legacy of the coal industry in the South Tyneside area.
See Bob Olley in his studio as he prepares for the exhibition.