CANCELLED Salty Scenes
This course has been cancelled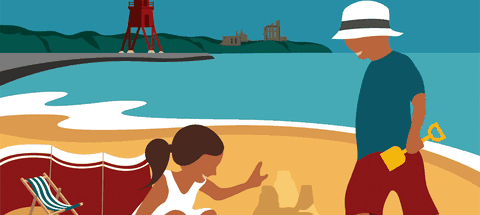 Thursday 27 April - Thursday 18 May
Time
1 - 4pm
Price
£40 (+booking fee)
Booking
These sessions may not be booked individually, participants must book for all four weeks. If you would like to find out more about this workshop, please email the course tutor Dawn McGlinchey at dawn.mcglinchey@twmuseums.org.uk.
In this 4-week course, you will learn to stretch paper on boards to create salt water paintings with watercolours.
Sessions include tutorials on a range of painting techniques, gallery exploration and a visit to the beach to prepare boards using sea water.