Sheila's Mini Mewseum Show - River Tyne activity
Children's activities inspired by Sheila's Mini Mewseum Show, to be enjoyed at your own pace at home.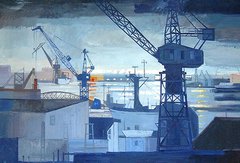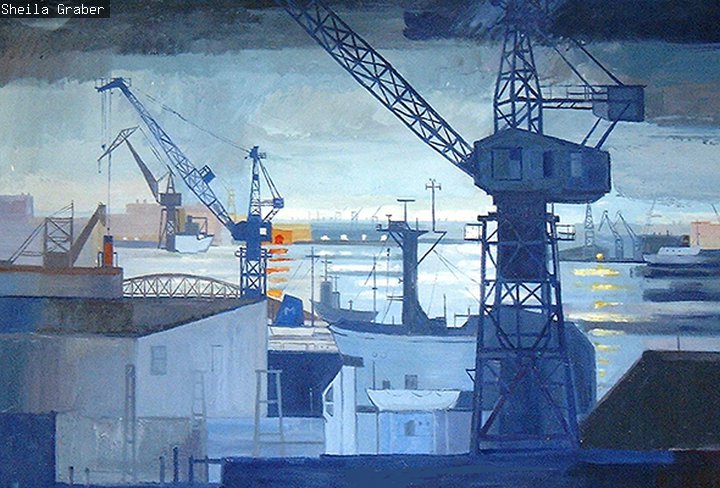 Take a look at the painting of the River Tyne above, this was pained by the artist Sheila Graber in 1970. Now compare it to a picture of the River Tyne today, see how our river has changed hugely in the past 50 years - trees have taken over from industry on the river bank and salmon are now swimming in our much cleaner river. Can you imagine what it will look like in the year 2070? Draw a picture, or write a description.
Make and share your creations with us. Tag us on Twitter at @S_ShieldsMuseum, or post them on our Facebook page.