South Shields Museum at Home - colouring sheets
By South Tyneside's artist Sheila Graber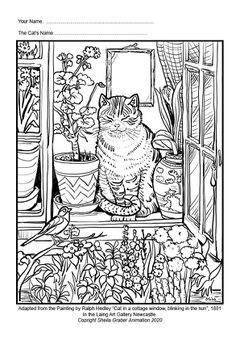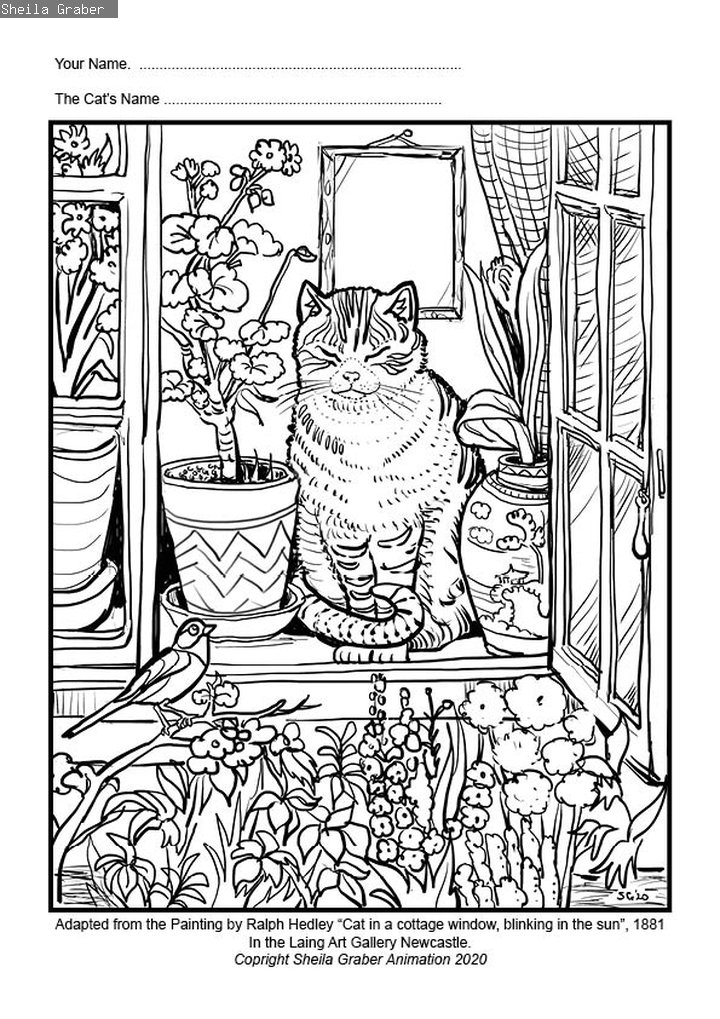 Colouring sheets by Sheila Graber
South Tyneside artist and teacher Sheila Graber has created colouring in sheets to download and enjoy at home inspired by well-known paintings. They are suitable for all generations!
The exhibition Sheila from Shields (and her cat) is planned for later this year. In keeping with Sheila's passion for cats the images are all cat themed apart from one dog image.
Two of the images are taken from popular north east artist Ralph Hedley's famous paintings in Newcastle's Laing Art Gallery.
You can try your hand at digital colouring here - Sheila has digitised these so you can do it on your tablet, phone or pc.
Thank you to Sheila Graber for creating these for us all to enjoy.
Please share your efforts with us on our Facebook page – Sheila would love to see them.