Sheila from Shields
The life and art of local illustrator Sheila Graber (and her cat)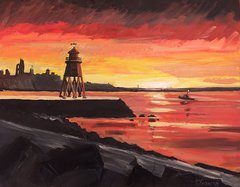 Saturday 2 May - Saturday 10 October
First floor exhibition space
Free, donations welcome
This new exhibition delves into the life, art and inspiration of animator and trailblazing teacher Sheila Graber from South Tyneside (and her cat).
Sheila Graber is a passionate advocate for the creativity that exists in everyone, and has developed animation and inspired students for generations.
This retrospective exhibition produced by Sheila explores her life journey and world view of everyone as an artist.
A programme of family workshops and activities will accompany the exhibition.
For a flavour of Sheila's upcoming exhibition see her website.